Dirt 2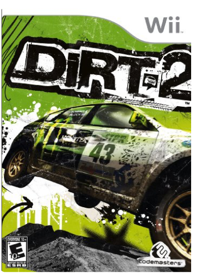 Nintendo Wii
Following on the success of the original Dirt as well as a decade of videogame development in partnership with the late Colin McRae, DiRT 2 explores various disciplines of off-road racing. Dirt 2 features a roster of contemporary off-road events, taking players to the most diverse and challenging real-world environments. This World Tour has players competing in aggressive multi-car and intense solo races at extraordinary new locations, from canyon racing and jungle trails to city stadium-based events.
Disney's Planes - Nintendo Wii U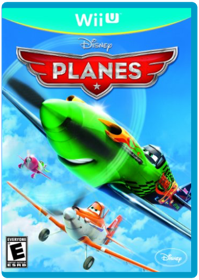 Nintendo Wii
Play as one of six characters from the movie
view larger Take on over 40 challenges and missions
view larger The Magic Is in the Details

From above the world of "Cars," "Disney's Planes" video game takes players on a high-flying, action-packed, fun-filled adventure with Dusty, a big-hearted, speed-loving crop duster, voiced by actor and comedian Dane Cook.

Take to the skies and continue the storyline beyond the film with Dusty and other characters from the film, including Ishani, voiced by actress Priyanka Chopra; Echo, voiced by actor Anthony Edwards; and Bravo, voiced by actor Val Kilmer, as they embark on global missions, air races and grand adventures around the world. At a Glance Play as one of six characters from the filmTravel through six breathtaking environments inspired by the movieGo on over 40 challenges and missions, including racing missionsTry three exciting modes of play: Story, Challenge and Balloon PoppingExplore six game environments
view larger
Just dance 2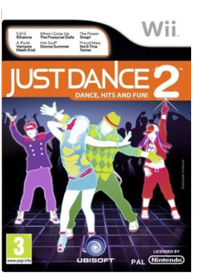 Nintendo Wii
- Just Dance 2 Occasion [Nintendo Wii]
Lapin Crétin - Retour Vers le Passé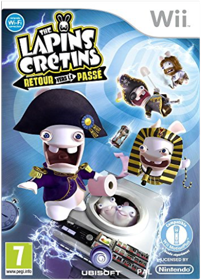 Nintendo Wii
- Figurine Lapin Crétin - Retour Vers le Passé
- Carte incluse
- Taille 5cm
- Attention, le choix de la figurine est Aléatoire.
Link's Crossbow Training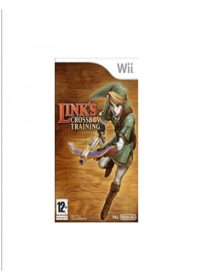 Nintendo Wii
Link's Crossbow Training for the Wii, is a clever and engaging shooting game set in the world of Twilight Princess that includes 27 different levels, several different game modes and multiplayer capability up to four people. Link's Crossbow Training is ESRB Rated T for Teen.
Mario Kart 8 - Nintendo Wii U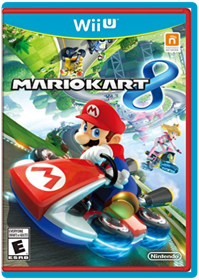 Nintendo Wii
Mario Kart 8 - Nintendo Wii U
Red steel [Nintendo Wii]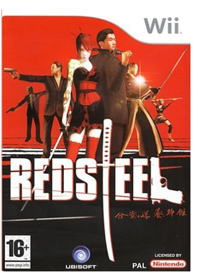 Nintendo Wii
Super Smash Bros. - Nintendo Wii U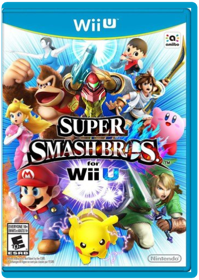 Nintendo Wii
Battle it out as Nintendo's greatest heroes on the Wii U console Face off against the biggest roster of Nintendo all-stars ever assembled! Send your rivals flying with powerful attacks to earn all-new customizations and equipment that trick out your fighter's moves and stats. Then power-up and train intelligent amiibo figures* to take on your friends! The multiplayer showdown** you know and love is now on the Wii U console! Take on all comers as Mario, Mega Man, Sonic, and more gaming greats. Or tap an amiibo* to the Wii U GamePad controller to train it up by battling with or against it. You can even pit your amiibo against a friends' to see how your training methods stack up. *amiibo figures sold separately ** Broadband Internet access required for online play. Learn more on Nintendo website
The Lapins Crétins Show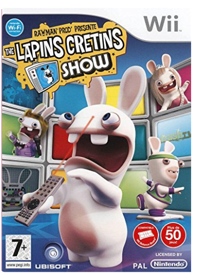 Nintendo Wii
Wii Sports Resort Occasion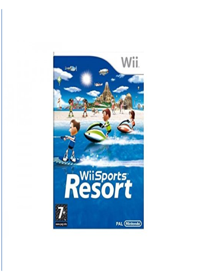 Nintendo Wii
Call of Duty : Ghosts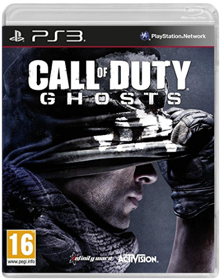 PlayStation 3
- Call of Duty : Ghosts Occasion [ PS3 ]
Final Fantasy XIII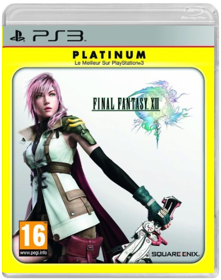 PlayStation 3
Final Fantasy XIII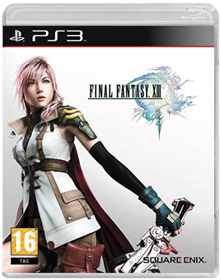 PlayStation 3
- Final Fantasy XIII Occasion [ PS3 ]
God of War III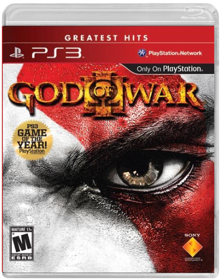 PlayStation 3
God of War III for PS3. IN THE END, THERE WILL BE ONLY CHAOS. Developed exclusively for the PLAYSTATION 3 system (PS3), God of War III is the final installment of the multi-million unit-selling trilogy. Developed by Sony Computer Entertainment's Santa Monica Studios, God of War III will bring epic battles to life with stunning graphics and an elaborate plot that puts Kratos at the center of carnage and destruction as he seeks revenge against the Gods who have betrayed him. Set in the realm of brutal Greek mythology, God of War III is a single-player game that allows players to take on the climatic role of the ex-Spartan warrior, Kratos, as he scales through the intimidating heights of Mt. Olympus and the dark depths of Hell to seek revenge on those who have betrayed him. Armed with double-chained blades, and an array of new weapons and magic for this iteration of the trilogy, Kratos must take on mythology?s darkest creatures while solving intricate puzzles throughout his merciless quest to destroy Olympus.
GTA V [Playstation 3]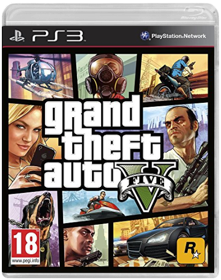 PlayStation 3
- GTA V [Playstation 3]
J Stars Victory VS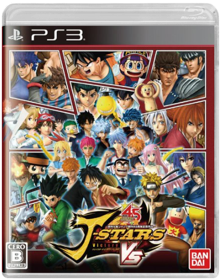 PlayStation 3
In celebration of the 45th anniversary of Shonen Jump Magazine, J-Stars Victory VS is perhaps the most ambitious Jump title of all time. By combining only the most famous of characters from the past, present and even future and pitting them into glorious battle, this title from Bandai Namco is poised to be the ultimate Jump game! Gameplay is based on battle between 3 man squads consisting of 2 mains and 1 support; mix and match to create the ultimate 3 man team! As well, arenas and stages will be set in the respective universes from each of the franchises featured in full detail; environments are breakable, which makes complete sense based on how powerful the contenders are. As for the impressive character roster - as of today the roster is slowly growing with new announcements from Shonen Jump themselves, but in total so far, there are 52 characters from Dragon Ball, One Piece, Toriko, Naruto, Rurouni Kenshin, Bleach, Gintama, Kochira Katsushika-ku Kameari Kōen-mae Hashutsujo, Hunter × Hunter, YuYu Hakusho, Chinyūki -Tarō to Yukaina Nakama-tach-, Medaka Box, Katekyō Hitman Reborn!, Beelzebub and more!
Metal Gear Solid 4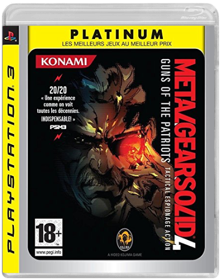 PlayStation 3
- Metal Gear Solid 4 [PS3]
- Jeu occasion
MotorStorm: Pacific Rift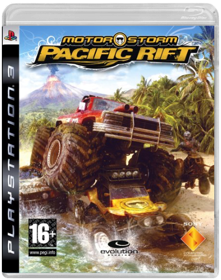 PlayStation 3
Tested Works MOTORSTORM:PACIFIC RIFT Any DLC is assumed to have been used
Naruto Shippuden: Ultimate Ninja Storm Generations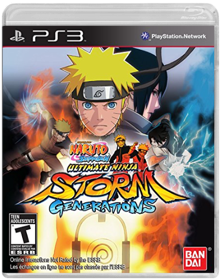 PlayStation 3
Naruto shippuden: ultimate ninja storm generations is the latest rendition in the smash hit 'naruto shippuden: ultimate ninja storm' series of games. The title will power the series into the future by revolutionizing online play and ramping up the number of playable and support characters far beyond any naruto game in the wildly popular franchise. Players will compete in a variety of online battle modes with their favorite naruto characters, including naruto and sasuke. Naruto fans have been waiting to see more of zabuza and haku since the launch of the original manga, and now they will have their chance! these are just a few of the many new ninja in the game. All this, together with the original japanese voiceovers and lovingly crafted presentation faithful to the naruto franchise ensures that naruto shippuden: ultimate ninja storm generations offers naruto and gaming fans a torrential downpour of naruto ninja fighting action and adventure!
Need for Speed: Most Wanted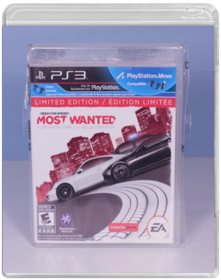 PlayStation 3
PlayStation All-Stars Battle Royale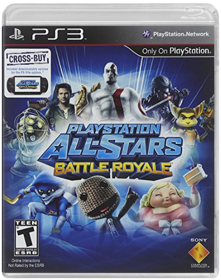 PlayStation 3
PlayStation All-Stars Battle Royale is free-for-all brawler showcasing the best and brightest of PlayStation's characters and worlds. From Kratos to Sly Cooper, Sweet Tooth to Parappa the Rapper, Sony characters from all over the gaming spectrum are brought together in a fighting adventure that's both easy to play, and hard to master. Take the battle online for competitive multiplayer action, or go head to head with a group of friends on the couch and prove once and for all who's really the best!

Characters (and their source franchises):
- Kratos (God of War)
- Sweet Tooth (Twisted Metal)
- Fat Princess (Fat Princess)
- Parappa (Parappa the Rapper)
- Sly Cooper (Sly Cooper)
- Colonel Radec (Killzone)
- Ratchet (Ratchet & Clank)
- Sackboy (LitlteBIGPlanet)
- Dante (Devil May Cry)
- Spike (Ape Escape)

Environments:
- Dreamscape (Little Big Planet)
- Sandover (Jak & Daxter)
- Hades (God of War)
- Metropolis (Ratchet & Clank)
Prototype 2 - PlayStation 3 Standard Edition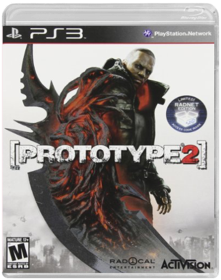 PlayStation 3
Resident Evil 5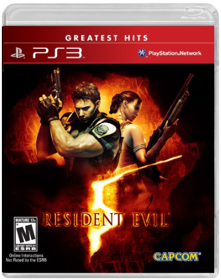 PlayStation 3
The biohazard threat has not ended: Just when it seemed that the menace of Resident Evil had been destroyed, along comes a new terror to send shivers down player¿s spines. Chris Redfield, returning Resident Evil hero, has followed the path of the evil literally around the globe. After joining a new organization, Chris heads to Africa where the latest bioterrorism threat is literally transforming the people and animals of the city into mindless, maddened creatures. He is joined by a new partner, Sheva Alomar, who lends her strength, intelligence and sharp-shooting skills to the mission. In order to survive, Chris and Sheva must work together to take on the challenges of discovering the truth behind this evil plot. Utilizing a revolutionary new co-op mode of gameplay, players will be able to assume control of either Chris or Sheva and experience Resident Evil in new ways. In Resident Evil 5, Capcom will have players fearing the daylight as much as they have feared shadow in previous games. Promising to revolutionize the series by delivering an unbelievable level of detail, realism and control, Resident Evil 5 is certain to bring new fans to the series. New technology developed specifically for the game, as well as incredible changes to both the gameplay and world of Resident Evil will make this a must-have game for gamers across the globe.
The amazing Spider Man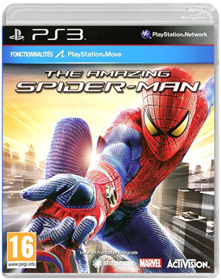 PlayStation 3
The amazing Spider Man Occasion [ PS3 ]
Uncharted 2: Among Thieves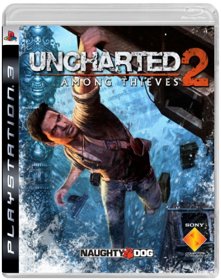 PlayStation 3
Call of Duty Black Ops 3 - PlayStation 4 - English - Standard Edition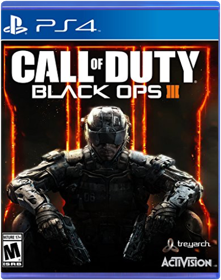 PlayStation 4
Call of Duty: Black Ops III - Standard Edition - PlayStation 4
Dragon Ball Fighterz - PlayStation 4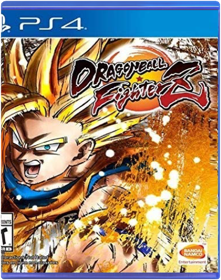 PlayStation 4
Dragon Ball FighterZ PS4 Reple
Jump Force: Standard Edition -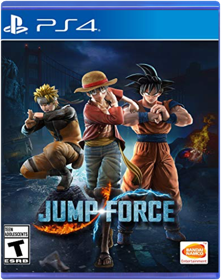 PlayStation 4
For the first time ever, the most famous manga heroes are thrown into a whole new battleground: Our world. Uniting to fight the most dangerous threat, the Jump Force will bear the fate of the entire humankind. Celebrating the 50th anniversary of the famous Weekly Jump Magazine, Jump Force is making the most of latest technologies to bring characters to life in a never-seen-before realistic design. Genre fighting or action.

Game Feature:

1080P
1-2 Players
2 Network player (Online)
PS4 Pro Enhanced
Mortal Kombat X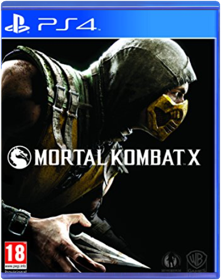 PlayStation 4
DescriptionMortal, Kombat X combines cinematic presentation with all new gameplay to, deliver the most brutal Kombat experience ever, offering a new, fully-connected experience that launches players into a persistent, online contest where every fight matters in a global battle for, supremacy. , For the first time, Mortal Kombat X gives players the ability to, choose from multiple variations of each character impacting both, strategy and fighting style. Players step into an original story, showcasing some of the game's most prolific characters including, Scorpion and Sub-Zero, while introducing new challengers that represent, the forces of good and evil and tie the tale together.,
Warner Bros Injustice 2 PlayStation 4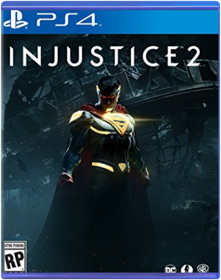 PlayStation 4
Forza Motorsport 6 - Xbox One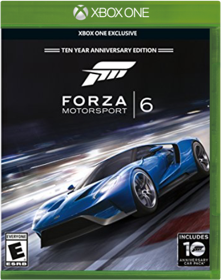 Xbox
Collect and customize over 450 Forzavista; cars in the most beautiful and comprehensive racing game of this generation. Compete in epic multiplayer races on world-famous tracks.

As Real As It GetsBreathtaking graphics at 1080p resolution and 60 frames per second.Witness the spectacle of night racing under the stadium lights of Daytona and the intense claustrophobia of racing by headlight in the utter blackness of Le Mans' back stretch.Experience the immersion of racing in the rain as working wipers barely clear the spray and tires hydroplane across physically based 3D puddles.Ultimate Car FantasyCollect and race over 450 Forzvista cars, all featuring cockpits, damage and customization.Tour 26 world-famous locales, including 10 newly captured tracks, all built from the ground up for Xbox One.Relive the classic races and epic rivalries that have defined motorsports' greatest moments.Never Race AloneHome of the greatest racing, tuning and painting community in gaming.New Forza Race Leagues and online spectating combine to give everyone the thrill of professional competitive multiplayer racing.Compete in epic 24 player races in campaign mode and on Xbox Live.By learning to drive like your friends, Drivatar technology and the Xbox Live cloud deliver real human behavior, giving you dynamic human-like opponents.
The Witcher 3 - Xbox One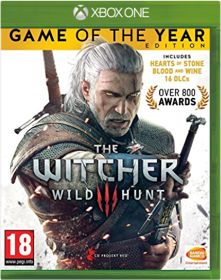 Xbox
European Version - Game fully playable in English - Box in English - Region Free / 100% Compatible with US XBOX ONE even DLCs - Become a professional monster slayer and embark on an adventure of epic proportions! Upon its release, The Witcher 3: Wild Hunt became an instant classic, claiming over 250 Game of the Year awards. Now you can enjoy this huge, over 100-hour long, open-world adventure along with both its story-driven expansions worth an extra 50 hours of gameplay. This edition includes all additional content - new weapons, armor, companion outfits, new game mode and side quests.